HARP & Dream Music Puppetry
9000 Paper Balloons
9000のペーパー・バルーンズ
Nov 4 - Dec 31 (Extended through Jan 31!)
Inspired by the stranger-than-fiction secret weapons that floated over America during World War II, 9000 Paper Balloons is a poetic and eerie performance that examines distance – the distance between two friends, between two enemies, two cultures and two generations. Japanese artist Maiko Kikuchi and American puppeteer Spencer Lott blend puppetry, animation and mask as they weave their own family histories into a surreal and visually stunning collage that speaks to the past and the future.
第二次世界大戦終盤、日本軍は和紙とこんにゃく糊で作られた気球に爆弾を吊り下げた「風船爆弾」を製造、約9000発がアメリカ本土へ放球されました。この嘘のような本当の話「風船爆弾」にまつわる日本とアメリカのエピソードを、アーティスト/パペッティアの菊地麻衣子とスペンサー・ロットがアニメーションやマスク、パペットをブレンドしたコラージュ形式で語りつつ、人種や国、距離によって生まれる人と人との隔たりについて問いかけます。
After purchasing a ticket, please enter the password in the window below to view the show.
This is a filmed performance, available on demand starting Nov 4 through Dec 31.
$10-$50
Note: Purchasing a ticket grants you access to a private link to view the show on demand (as many times as you would like) until December 31, 2021. The date and show times in the ticket selection reflect how long the show will be available online, and are NOT the only times you can watch the show. 
For the best viewing experience, we recommend watching on a large screen in a dark room with headphones. To avoid any lag or interruptions, close out all other programs and apps when viewing on a browser. Enjoy!
公演はアメリカ東部時間11月4日(午後7時)から12月31日(午後11時59分)までオンラインで配信されます。チケットは$10から$50まで、ご自由に希望の価格で購入してください。
チケットは購入したその日から有効になります。チケットは一度購入すれば配信終了(12月31日午後11時59分)までオン・デマンドで何度でもご覧になれます。チケット購入ページの日にちに書いてある公演時間は実際の配信時間ではありません。公演は11月4日午後7時(アメリカ東部時間)以降であれば、いつであれ購入後すぐからご覧になれます。
配信はスマホ、タブレットなど、どのようなデバイスでも鑑賞可能ですが、公演を最大限に楽しむために、できるだけ大きな画面で、部屋を暗めにし、ヘッドフォーンをつけてご鑑賞されることをお勧めします。また、公演途中で邪魔にならないよう、開いているアプリをクローズしてからご鑑賞ください。それではどうぞ、お楽しみください。
チケットを購入する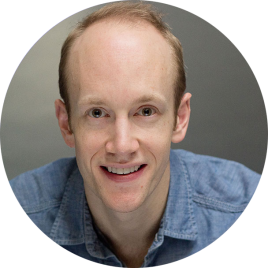 Spencer Lott
Spencer Lott is a maker, writer and puppeteer based in Brooklyn. His puppetry credits include A Beautiful Day in the Neighborhood (starring Tom Hanks), Sesame Street, The Relationtrip (Hulu/SXSW 2017), and more. He has been the recipient of multiple Jim Henson Foundation Grants for his original work. His plays include Campfire (Trusty Sidekick Theater Company […]
Maiko Kikuchi
Maiko Kikuchi is a Brooklyn based artist, who received her B.A. in Theatre Arts from Musashino Art University, Japan in 2008, and her M.F.A. in Sculpture from Pratt Institute in 2012. She has extensive multifaceted professional experience in the areas of illustration, painting, drawing, collages, sculpture, animation, and puppetry/performance. Her recent self direction object theatre […]