HARP
Marie It's Time
Sept 7-24 (Extended through Oct 1)
OBIE-winning downtown company Minor Theater (NY Times Critics' Pick, 2019) delivers a f*cked-up mixtape about love, motherhood, and violence. A fresh stab at Woyzeck that collides song and text, Marie It's Time pumps hot blood through the veins of theater's favorite murder-victim. Playwright Julia Jarcho joins Jennifer Seastone* onstage to fight for the role of Marie, Büchner's doomed baby mama, as the director and star of her own seduction.
A three-person play with songs staged as a rock show, Marie It's Time features Kedian Keohan as Major, the backbeat and object of lust. Directed by Ásta Bennie Hostetter, with original music composition by Julia Jarcho and Jeff Aaron Bryant, sound design from Ben Williams and Elliot Yokum, set design by Meredith Ries, costume design by Hahnji Jang, and lighting design by Ebony Burton.
Content Warning: Contains scenes of sexual violence
"a superb example of modern experimental theater"-TIME OUT NY on Grimly Handsome
"unsettling and exciting and flick-knife sharp"-NY Times on Pathetic
"Ms. Jarcho is a queen of experimental mayhem."-NY Times on The Terrifying
Development support for Marie It's Time provided by Brown Arts Institute at Brown University & Brown University's Humanities Research Fund Initiative.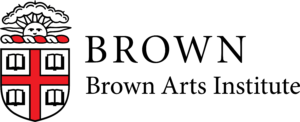 Equity Approved Showcase
*Equity Member appearing with permission of Actors' Equity Association without benefit of an Equity contract in this Off-Off Broadway production.
Photography by Maria Baranova
---
Until further notice, all patrons attending HERE performances and events will be required to wear masks (KN95 or KF94 masks are strongly recommended). 
Proof of vaccination is no longer required.
We ask all audience members to please stay home if they have a sore throat, are feeling sick in any other way, or have been recently exposed to COVID-19, and to please contact the box office for refunds or exchanges.
All of our performers, technicians, and staff members are required to be fully vaccinated and masked unless they are onstage performing. Additionally, they are participating in an active testing regimen to keep everyone as safe as possible.
HERE reserves the right to revise protocols as the rate of transmission changes and in light of new scientific data that may present itself.
Wed-Sat, 7 p.m. (with an added performance on Fri, Sept 23 at 4 p.m.)
Sat, 10:30 p.m.
There will be 10 tickets for $10 available for every performance.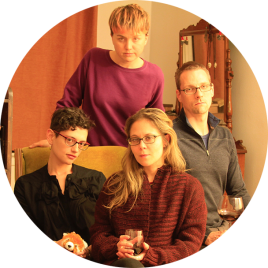 Minor Theater
Minor Theater makes plays in a minor key. With dark humor and goofball precision, we lure you into the tunnels where we feed off pop culture's sticky undergut. Our plays are written and directed by Julia Jarcho in collaboration with award-winning theater artists Ásta Bennie Hostetter, Jennifer Seastone, and Ben Williams.